Top 7 Tips for IELTS speaking
IELTS 420 Views
#ielts
#ielts-exam
#ielts-test
#ielts-practice
#ielts-results
#ielts-speaking
---
7 points to keep in mind for IELTS speaking: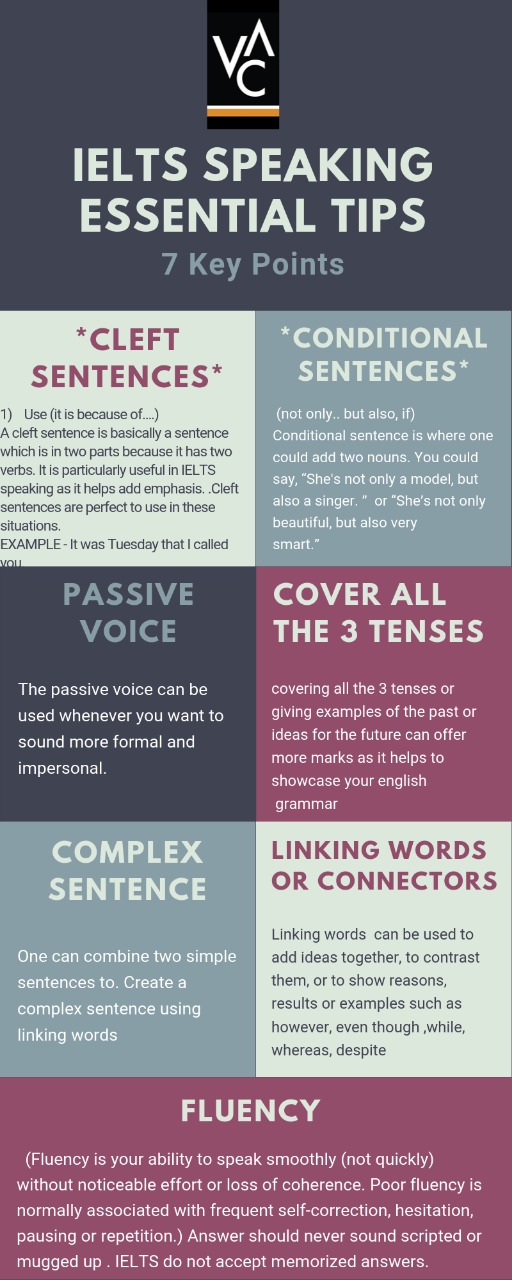 1) Use Cleft sentences. Use (it is because of of….)
A cleft sentence is basically a sentence which is in two parts because it has two verbs. It is particularly useful in IELTS speaking as it helps add emphasis. ... Cleft sentences are perfect to use in these situations. EXAMPLE - It was Tuesday that I called you.
2) Use conditional sentences (not only.. but also, if)
A conditional sentence is where one could add two nouns. You could say, "She's not only a model but also a singer. " or "She's not only beautiful but also very smart."
3) Passive - The Passive Voice- The passive voice can be used whenever you want to sound more formal and impersonal.
4) Cover all the 3 tenses (covering all the 3 tenses or giving examples of the past or ideas for the future can offer more marks as it helps to showcase your English grammar.)
5) Complex sentence (one can combine two simple sentences to create a complex sentence using linking words)
6) Linking words or connectors (Linking words can be used to add ideas together, to contrast them, or to show reasons, results or examples such as however, even though , while, whereas, despite)
7) Fluency (Fluency is your ability to speak smoothly (not quickly) without noticeable effort or loss of coherence. Poor fluency is normally associated with frequent self-correction, hesitation, pausing or repetition.) Answer should never sound scripted or mugged up. IELTS does not accept memorized answers.
---
Find this page useful? Spread the word!
---
Student interested in studying abroad also viewed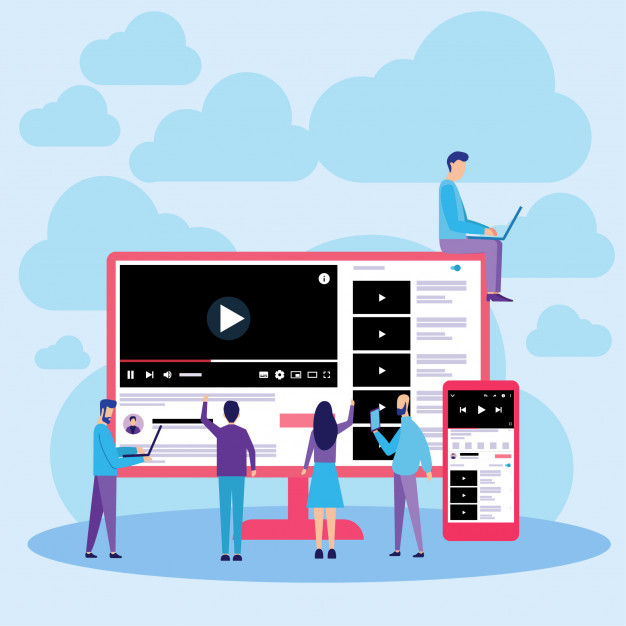 Explore Featured Blogs, Videos & News
We keep you updated with latest study abroad educational post every week!