How to Study in New Zealand?
Study Abroad Guidance 2.72K Views
#study-abroad
#study-abroad-programs
#study-in-new-zealand
---
How to Study in New Zealand: Scholarships, Visa, Eligibility, Work Opportunities for Indian Students.
Following vlog contains the following details :
Why Study in New Zealand
Internship Opportunities
Visa for Indian and International Students
Work Opportunities
Stay back in New Zealand
Immigration
AUT – Courses available, and unique aspects of the university
Student Jobs in New Zealand
Cost of Studying in New Zealand
Studying Engineering
Health Science and Medical degrees – how to become a doctor in New Zealand, doing your medical boards in New Zealand
Future streams available for doctors – Masters in public health, masters in emergency management, masters in leadership management
Hospitality and Tourism
Computer and Information Science
Communication Studies
Business Economics and Law, MBA
Sports Science as a popular degree
Engineering jobs, construction management, employment opportunities
Scholarships – NZEA – New Zealand Excellence Awards for STEM subjects (science, technology, engineering and mathematics)
Education New Zealand
Other scholarships
PhD in New Zealand and fee structure
Vice-Chancellor Doctoral Scholarships
Commonwealth Scholarships
Ministry of Foreign Affairs and Trade New Zealand (NZAID)
Eligibility
Job Opportunities and placements at AUT
Indian students finding jobs and employment in New Zealand
Indian community in Auckland
Living Expenses and Cost of accommodation in Auckland
Application Process
Source : ChetChat
It is an island country situated in the southwest Pacific Ocean, New Zealand, the Long White Cloud ground for the Maori citizens. This comprises the North and South Pacific, as well as many smaller islands and incredible land masses. The history of New Zealand is a rich and peculiar combination of Maori and Western cultures, inspired by Japan, Polynesia and many other nations.
Education system in New Zealand
The tertiary education system in New Zealand comprises universities, polytechnics and Wananga.

Universities: There are 600 private universities and 8 state-funded universities in New Zealand. Public universities offer undergraduate, postgraduate and PhD programmes to its students.



ITPs: These are institutes of technology and polytechnics (ITPs) that offer foundation courses and undergraduate and postgraduate vocational courses for students. Currently, there are 23 polytechnics in New Zealand.
Wananga: If you are keen about learning the traditional values of Maori cultures, then Wananga institutes are right for you. These institutes teach you everything about the culture of the Maori people.
Why study in New Zealand?
Here are some reasons why New Zealand should be considered as a study destination.
New Zealand institutes are recognised internationally and are highly regarded by employers worldwide.
Teaching standards in the country are excellent. Students will immensely benefit from smaller class sizes that offer more individualised attention.
The education system in New Zealand rewards students for both practical and academic achievements.
New Zealand is a young country where resourcefulness and independence are highly regarded. Students can look forward to a very supportive learning environment where they are encouraged to raise questions and perform creatively.
Tourist attractions
Besides academics, in view of such a wonderful venue, there is always a space for events outside the school. The North Island of New Zealand is well known for its island sanctuaries and active volcanoes— it has a string of mountain ranges stretching on both sides of farmland. The South Island houses some of the purest landscapes on earth— don't miss out on seeing the massive Southern Alps, which is the backbone of the South Island.
For gorgeous sandy beaches, you will experience picturesque fjords, majestic glaciers, rugged mountains, rolling hillsides, large fields, subtropical forest and miles of coastline. Also large cities are surrounded by lush greenery, not far from the hills and coasts of the region.
Study options
New Zealand institutes deliver two primary undergraduate intakes: January and July. In September and November, several institutes offer multiple intakes to their graduates.
Students can choose between courses in certificate, degree, technical and polytechnic. Hospitality Management, Accounting, Mechanical Engineering, Computer Science, MBA and BCom are some of the common courses among international students studying in New Zealand.
Cost of studying in New Zealand
Courses in arts and science could cost between NZD 20,000 and 25,000 per year everywhere. The undergraduate degree can cost between 18,000 and 25,000 NZDs and between 10,000 and 30,000 NZDs can cost a postgraduate program. You should also take into account the cost of life and travel. The student health cover is a must and it may cost you more if not taken from a recognised provider.

Scholarships for international students
You can choose the following scholarships:
New Zealand development scholarships
New Zealand ASEAN scholar awards
New Zealand excellence awards
Some of the New Zealand university scholarships are
UC international first-year scholarships
University of Otago international research postgraduate scholarships
University of Waikato international scholarships
You will better manage your finances when qualifying for a scholarship. They can also assist with part-time work opportunities to cover the expenditures.
Students are permitted to work part-time on research permits and full time during the holidays for 20 hours per week. There are specific employment contract regulations that must be met by every applicant, for example, while working in New Zealand, a student can not be self-employed. University students at universities in New Zealand who are completing their PhD studies are permitted to operate full time. Any student who receives a part-time or full-time job will also be responsible for paying tax.
Benefits of studying in New Zealand
Chance to enhance your peer-to-peer learning and interpersonal skills since you will be sharing your ideas with people from all over the globe. New Zealand is home to around 40,000 international students.
Availability of multiple intakes and part-time work options.
Opportunities for a spouse to migrate with the partner and get a work permit. Children, if any, can study in New Zealand on domestic student tuition fees if their parents are permanent residents of the country.
Options to stay back in the country and look for job opportunities, for students involved in research/doctoral programmes.
Seven out of eight universities are recognised amongst the top 500 worldwide.
Though Auckland is the most bustling city in New Zealand, cities like Wellington, Christchurch and Hamilton are equally popular with some of the best colleges in the country.
The crime rate, as per world standards, is low in New Zealand.
You need to prepare now if you're interested in studying in New Zealand. All you've got to do is talk to us. It will be an exciting journey for you to visit the kiwi land and connect with so many different brains from all over the globe, with a bonus to appreciate nature's beauty.
---
Find this page useful? Spread the word!
---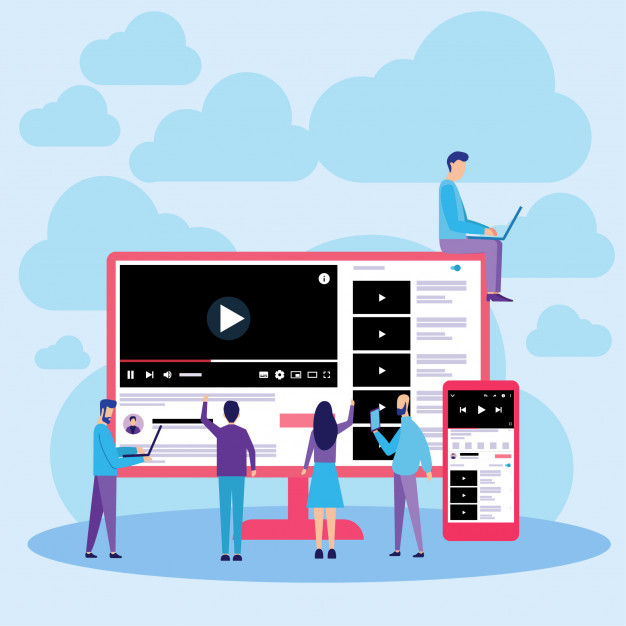 Explore Featured Blogs, Videos & News
We keep you updated with latest study abroad educational post every week!