New Zealand Student Visa - Updated Requirements and Process
Study Abroad Guidance 3.64K Views
#study-abroad
#study-in-new-zealand
---
New Zealand Student Visa - Updated Requirements and Process
Studying in New Zealand is a thrilling experience and one should be aware of the student visa requirements for New Zealand with the correct process and fees.
Step by Step guide for a student visa for New Zealand:
Finding out the Eligibility: When it comes to study visa, you must be aware and establish that if you are eligible to study in the particular course you are planning to study. Eligibility can be decided up past qualifications, work experience, age, language proficiency, and funds.
Let's break down each criterion for student visa topic by topic:
When it comes to choosing the right university and course, you should be aware of the relevancy of the course you want to apply for. What do we mean by the relevant courses? For e.g. somebody who is a commerce student and has a degree in commerce is eligible to apply for any further study in commerce like someone who has done BBA, BCOM is eligible to do courses like Graduate diploma in Applied Management, Graduate Diploma in Accounting and Finance.
New Zealand also offers to study if you have only work experience in a different field apart from your past qualification. For. E.g if you have studied Bachelors of technology in computer science and worked in digital marketing then you have both options available like either you can go for Masters of computer science or you can go for Masters of Marketing specialization in Digital Marketing. New Zealand is quite flexible when it comes to getting the right course for you. They consider both work experience and past qualification for study.
Age is another criteria when it comes to applying for a Study visa in Zealand. Being an open country for all, New Zealand considers mature age (Upto 55 years of age) also for the study visa. You just need to justify the gap between the last qualification and the number of years gap you have till date.
IELTS Score required for Study visa for New Zealand:
IELTS or PTE is another criteria that need to be followed. For Undergraduate studies, an overall band score of 6 is required with no bands less than 5.5 and for the Postgraduate diploma of masters, it is 6.5 bands overall with no bands less than 6. There is another option called a graduate diploma which requires 6 bands overall with no bands less than 5.5( this is the best option who wants to get the practical exposure in New Zealand immediately after graduation).
Funds required for Studying in New Zealand:
Funding is one of the critical parts of your application. Immigration is quite particular about the funding for study visa in New Zealand. Following are the criteria for Funding in New Zealand:
Funds should be available in either your account or in your financial guarantor's account which needs to be 6 months old with the correct source.
Immigration New Zealand only accepts financial guarantors if they are your immediate family member like (spouse, parents, siblings, grandparents, or parents-in-law) and if you can prove your relationship to them.
Funds Need to be genuine: If immigration is not able to verify the source and authenticity of the funds then they will not approve your visa. Funds that are hard to verify are following and not limited to: gold loans, KCC loans, chit funds, post-office held funds, volatility/mutual funds, co-operative societies, bonds, property sales, and agricultural income. Immigration may not accept these as evidence of genuine funds.
Immigration may only accept education loans from nationalized or multinational banks, with a guarantee against fixed assets that belong to you or your financial guarantor. You should provide a loan sanction letter mentioning the security, moratorium period, interest payable, repayment and details/a copy of the security offered for the loan, and you should also provide the evidence of how you will repay the loan.
Immigration might accept provident fund accounts by public/employee if supported by documents confirming employment such as your Income Tax Return, Form 16, salary statements, or employer reference letter. Make sure that these documents are verifiable.
Evidence of identity to Study in New Zealand:
Any person who is sponsoring you must be able to provide valid identity proof such as Pan Card, Aadhar Card, or passport (identity page(s)).
Statement of Purpose for Study visa in New Zealand:
When it comes to studying visa, the visa officer would like to know and determine the genuineness of your application. In order to determine how serious you are with your application to study in New Zealand, you must present them in writing and clearly state the intention of your study. Statement of Purpose plays a vital role and it helps the visa officer in determining how genuine a student you are.
Interview Question for study in New Zealand: Before making a final decision it is very likely the visa office might give you a call to verify and clear any doubt they might have. Make sure you are fully aware of all the documents which you have presented to the visa officer when making the application for the study visa.
These are the few key points to be taken into consideration when applying for a Study visa in New Zealand.
Student visa application checklist
Our Office Direction: Google Direction
You can give us a call on +91-8810435500 to check if you have the eligibility to study in New Zealand or you might have any other doubts regarding the Funds, Sponsorship or study Gap. Let us take you to your dream country and help you get the study visa for New Zealand with ease.
Cheers!
---
Find this page useful? Spread the word!
---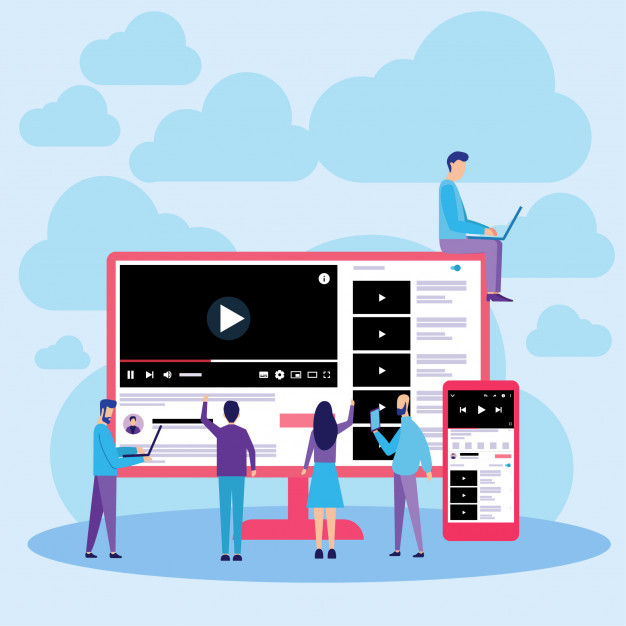 Explore Featured Blogs, Videos & News
We keep you updated with latest study abroad educational post every week!