Masters of Information Technology in 2020.
Study Abroad Guidance 1.41K Views
#study-abroad
#study-abroad-programs
#study-abroad-scholarships
#study-abroad-consultants
#study-in-new-zealand
---
Masters of Information Technology in 2020

New Zealand has a high demand for all types of software and telecommunication engineers.
Having a previous Engineering degree is always a prerequisite in order to secure a Master's Degree.
Before we jump upon the course available let's see if you have any previous work experience in any of the profiles mentioned below.
Even if you are from Software development, software testing or Support, New Zealand has a demand on all the profiles.
Having a master's degree from New Zealand will increase your chances of securing the job and eventually leading to settling there permanently.
Having Indian experience is an advantage when applying for jobs once you complete your studies.
What you will do as a software engineer:
Software developers, expertise in developing or maintaining computer programs may perform some or all of the following:
· discuss clients' computer program requirements as per project
· design specifications for programs
· write programs as per the requirements laid by the client
· testing programs and computer systems are working properly
· maintain and upgrade programs as and when needed
Software developers who specialize in developing websites might have to:
· develop a technical plan of the website and multiple ways to promote it online
· suggest production and necessary actions, and investigate costs for the website
· coordinate with designers and other staff to help design and maintain the website's flow
· incorporate the technical, visual, and content of the site to produce the finished product.
Skills and knowledge
Software developers need to have knowledge of:
· updated programming languages and techniques
· the impact of programs on computer hardware and other software
· knowledge of agile, software development processes
· awareness of confidentiality, data security and data protection issues.
Working conditions
Software developers:
· usually, work full time and often work evenings and weekends, or might have to be available on call
· conditions that may be stressful because they sometimes work to strict deadlines of the project
· may travel locally or overseas to meet clients to get the specific requirements.
The advantage of taking up the masters course which is level 9 is that you can take your spouse along if you are married.
Below are the skills and the position they are looking for in order to fulfill the current job market scenario.
ICT Project Manager (135112),
Organization and Methods Analyst (224712),
ICT Business Analyst (261111),
Systems Analyst (261112),
Multimedia Specialist (261211),
Web Developer (261212),
Analyst Programmer (261311),
Developer Programmer (261312),
Software Engineer (261313),
Software Tester (261314),
Software and Applications Programmers nec (261399),
Database Administrator Services (NZQF Level 7) (262111),
ICT Security Specialist (262112),
Systems Administrator (262113),
Computer Network and Systems Engineer (263111),
Network Administrator (263112),
ICT Quality Assurance Engineer (263211),
ICT Support Engineer (263212),
ICT Systems Test Engineer (263213),
ICT Support and Test Engineers nec (263299),
Telecommunications Engineer (263311),
Telecommunications Network Engineer (263312),
ICT Customer Support Officer (313112)
In order to secure a good job which is also in the skill shortage list, you can study the below-mentioned courses.
These courses are among the TOP Courses to study from New Zealand for Information technology:
| | | | | | | |
| --- | --- | --- | --- | --- | --- | --- |
| University / College | Course | Level | College/University | Location | Fee | Intake |
| College | Masters of Information Technology | Level 9 | Wellington Institute of Technology | Wellington | $31,500 | March / July |
| College | Master of Applied Information Technology | Level 9 | Waikato Institute of Technology | Hamilton | $22,360 | Feb / July |
| College | Masters of Information Technology | Level 9 | Eastern Institute of Technology | Auckland and Hawkes Bay | $32,000 | Auckland: Mar/ Aug Napier: Feb / July |
| University | Masters of Information Technology | Level 9 | University of Auckland | Auckland | $44,310 | March / July |
| University | Masters of Information Technology | Level 9 | Waikato Univerity | Hamilton | $34,345 | March / July |
| University | Masters of Computer and Information Science | Level 9 | Auckland University of Technology | Auckland | $36,962 | Feb / July |
These Courses will help you secure your dream job which will help you settle in New Zealand with ease.
There is a high demand for skilled engineers in New Zealand in 2020.
Jobs for computer science software engineer can be found here:
The average salary for a software engineer as per New Zealand Market
You can get in touch with us to know better about your options to study in New Zealand.
Thank you.
---
Find this page useful? Spread the word!
---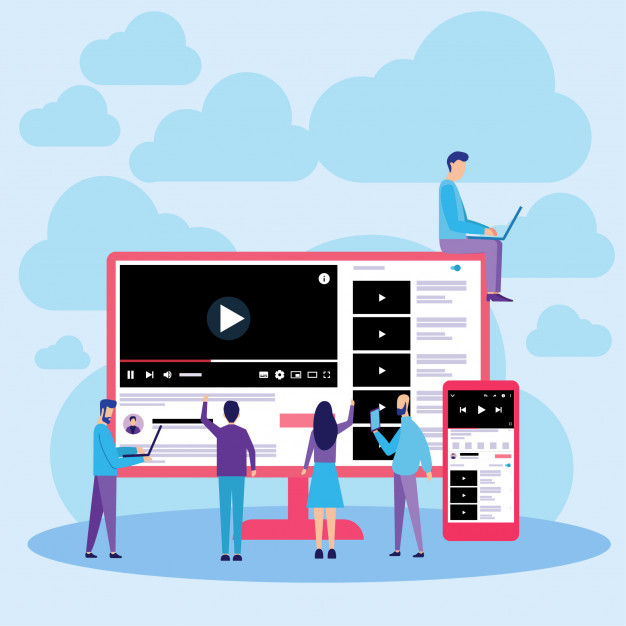 Explore Featured Blogs, Videos & News
We keep you updated with latest study abroad educational post every week!