ielts academic
IELTS 428 Views
#ielts
---
IELTS Academic
IELTS for study
IELTS Academic test is taken to pursue undergraduate or postgraduate courses in foreign universities. This test assesses whether you are prepared to study in foreign institutions where English is main language spoken. This test is accepted by the universities around the world, for example, the UK, the USA, Canada, New Zealand, Australia and others.
Learn more about the IELTS Test Format
Reading -
Duration- 60 Minutes
Number of questions- 40

Scoring – 1 mark for each correct answer

Sources- The passages are taken from books, journals, magazines, newspaper. Sometimes the articles also appear from the websites such as BBC, The Guardian, The Newyorker. They mainly contain information relating to the fields of science and technology, the latest surveys or research, a period from history, and so on.

Types of questions- Match the headings, True False Not Given, Fill in the blanks, Complete a Flow chart, Multiple Choice Questions.

TIP- While doing match the heading type of a question, it is essential to note that it is not a difficult question rather require a little concentration to get your most answers correct.
Try the following strategy
The headings provided are either the gist of the first 3 lines of the passage or the last 3 lines of the passage. You are not required to read the entire passage if it is as long as 14/15 sentences. Another thing to note is to ALWAYS underline the keywords in the question and then try to find those in the passage and choose your answers.
More TIPS and STRATEGIES for other question types await at VAC Global Education.
Duration- 60 Minutes
Number of tasks- 2
Writing Task 1
You are asked to do Report Writing. In Report Writing, you are provided with bar graph(s)/ line graph(s)/ map(s)/ outlay plan of a region, pie chart(s) in which you are needed to draw a comparison between the information provided. This task of writing requires you to write your answer in four paragraphs. The examiner wants to assess you on four parameters of Grammar, Vocabulary, Task achievement and Coherence & Cohesion. All the tasks in IELTS writing are based on the four main aspects which expect you to use advanced grammar (Gerund, Passive Voice, Conditionals, Cleft sentences and others)
Topics
Writing Task 2
Task 2 holds more bands than writing task 1.
Scoring – Individual bands are provided in each task. On the basis of four parameters, which are: - Grammar, Coherence & Cohesion, Vocabulary and Task Achievement.
How to ace IELTS Writing Task 2 - Essays
Are you also tired of attempting IELTS several times and yet not able to score your desired bands of 7+ in your writing module?
IELTS writing is no rocket science all that you are missing is the right approach to do the same. Let's start with some quick methodologies of making up for the mistakes we all did or how to get cautious if we are yet to take IELTS. All it takes for you is to adopt the righteous approach and how we can conquer your phobias of lengthy essays.
Organization:
All we need is to first organize our essay into paragraphs (4-5) depending upon the question but all we need to know is what is the importance of having the adept introduction, body paragraphs and appropriate conclusion.
• Introduction: never start your introduction with any idioms, proverbs or quotations. Always start your essay by paraphrasing the question in your own English by using different sentence structure and synonyms. Then you should start with your opinion (if asked) and give reasons for your agreement or disagreement. Before you begin to write you need to stop and do a little brainstorming like for example:
Question: Many people believe that social networking sites are having a negative impact on society. Do you agree or disagree?
Brains storming before you begin with your IELTS essay
1. Agree (first decide whether you agree or disagree)
2. Plan your 2 reasons of agreement ( if you agree)
Body paragraphs: once you are done with your introduction now you need to elaborate your 2 major reasons in 2 different body paragraphs. First begin by stating the reason then elaborate and explain your reasons forming grammatically correct and advanced level sentences use appropriate linking devices while explaining and then end your body paragraph with an example which should be very generic and not any country or place specific.
Conclusion: if the question has asked for an opinion start your conclusion with your opinion and then recapitulate whatever you wrote in your body paragraphs by changing the language and vocabulary of your reasons mentioned earlier for instance, ( To conclude, I vehemently agree that ….) your conclusion should always be less in length than your body paragraphs.
VOCABULARY
This might be one of the reasons why you are not able to score a band beyond 6.5 in your IELTS writing module. So all you need to do here is to add few unusual new words in each of your IELTS paragraph that begins with searchi9ng for some relevant unusual words for all your cliché words that you are using for instance, (imperative in place of important or to exemplify the situation in place of for example). These words will make your essay look more professional and vibrant but make sure not to use it in excess and make your essay look flowery.
DON'T'S FOR IELTS ESSAY
-Don't write memorized answers or learned phrases for example, "this essay will give assertion on both sides of contention") in your essay as they are easily caught maintain the authenticity of your answer.
-Don't use slangs while writing your answers for example kids pissed off, put up etcetera
-Don't use contractions for instance: don't, can't, wouldn't etcetera except for informal letter in task 1
-Don't use the excess of vocabulary were not required
-Don't use sayings or quotations
-Don't write less than 250 words in your IELTS essay
How is your IELTS essay assessed?
These are the following ways how IELTS marking takes place.
Lexical resource (25%): This includes all the spelling errors that you might make and also includes the appropriate usage of vocabulary that you will include in your essay
Grammar (25%): This includes all grammatical errors that you will make in your essays
Coherence and cohesion (25%): How well connected is your essay and how one paragraph is swiftly taking you to the next paragraph without ambiguity
Task response (25%): This means how well you understood the question and is able to answer in accordance to what is asked for instance if the question is about your hand and you answer about your leg then you will end up losing bands.
---
Find this page useful? Spread the word!
---
Student interested in studying abroad also viewed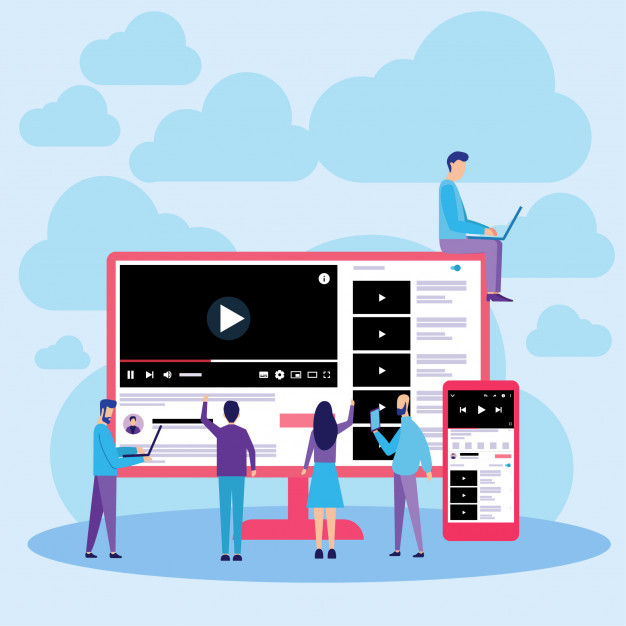 Explore Featured Blogs, Videos & News
We keep you updated with latest study abroad educational post every week!