IELTS and PTE Coaching in Patel Nagar Delhi
IELTS 1.22K Views
#ielts
---
IELTS Coaching and PTE Coaching in Patel Nagar Delhi
If you are looking for IELTS coaching in Patel Nagar and PTE Coaching in Patel Nagar Delhi, then look no further VAC Global Education has opened their doors for you near Patel Nagar Metro Station Delhi.
IELTS and PTE Academic are the mandatory exams if you are planning to study abroad or planning to move permanently abroad. We have the best IELTS and PTE Coaching available for you.
We have cracked all the latest Top Tips and Tricks to make sure you crack the IELTS and PTE Exam easily. We have ample study material for you to practice from.
We have our branch near you in Patel Nagar Delhi, very convenient location if you live in west Delhi. It has metro connectivity (2 minutes' walk from Patel Nagar Metro Station Gate Number 2) and lots of parking for you if you are driving to take the Best IELTS Coaching and PTE coaching at our Patel Nagar, West Delhi branch.
Before we get into the coaching part of IELTS and PTE, let's discuss some major and minor differences between both IELTS and PTE Exam.
Differences
• The first big difference is that PTE Academic is a computer-evaluated test, while IELTS is a paper-based traditional exam. As a result, computer record your voice and you type your answers on the keyboard in PTE academic.
• There are examiners present to evaluate your answers in IELTS. While all assessment is done by artificial intelligence in PTE.
• In IELTS, all the modules are assessed separately like Reading, Writing, Listening, and Speaking. This means listening, for example, is just testing your listening skills while you listen to audio and answer on the answer sheet. In PTE Academic most of the takes or questions are integrated such as listening and speaking in the speaking part of the exam, or reading and writing in the reading part, or reading and speaking in the speaking part and so on, like for example if you are doing Read Aloud, You are marked on Reading and Speaking.
• In PTE you are assessed on the four main skills which are called 'communicative skills' which are Reading, Writing, Listening and Speaking, there are six enabling skills also which are: grammar, oral fluency, pronunciation, spelling, vocabulary, written discourse.
• The PTE Academic reports an overall score, while IELTS reports an overall band score.
• Depending upon the test center, you may have the speaking test of IELTS on a different day (within a 7 days before or after the actual test date), but for PTE you take the entire test on the same day.
• You may choose to take PTE any day of the week be it morning, noon or even in the evening. You cannot choose your test time for IELTS. IDP or British Council Provide the test time which is fixed.
• There are 20 different questions in PTE, while the number of question types for IELTS differs from one test to another.
• The IELTS Speaking test is timed specifically (except speaking which can be between 11 and 14 minutes). This is not the case for PTE, where your test may last between approximately 2.5 to 3.5 hours for all the test in one go!
• There is an optional 10-minute in PTE Academic Exam. There is no allocated break time when it comes to the IELTS exam.
• You can book IELTS tests as many times you wish, however, PTE Exam need the last scorecard before you can book the exam again.
Which One is Simpler IELTS vs PTE?
There is no definite answer to this question. Due to the different nature of the IELTS and PTE Exams, you might find IELTS is easier, while for others the PTE is easy. Speaking plays a major difference here. IELTS is one to one interview while in PTE it's a part of several interconnected tasks.
Typing plays a major role when it comes to PTE as you have to write an essay in 20 minutes for at least 250 words. So good typing skills are needed there.
Speaking: If you are an introvert the PTE Speaking might be easy for you as you have to speak in front of the system rather than in the form of an interview in IELTS Exam.
Remember, both these tests are Standard English proficiency tests designed and conducted by experienced and knowledgeable experts and trainers. You are the one who takes the call which one works better for you. You should choose which test you should take based on your desired score, timeframe, the purpose of taking an English proficiency exam; and majorly, your strengths.
IELTS Coaching in Patel Nagar West Delhi
---
Find this page useful? Spread the word!
---
Student interested in studying abroad also viewed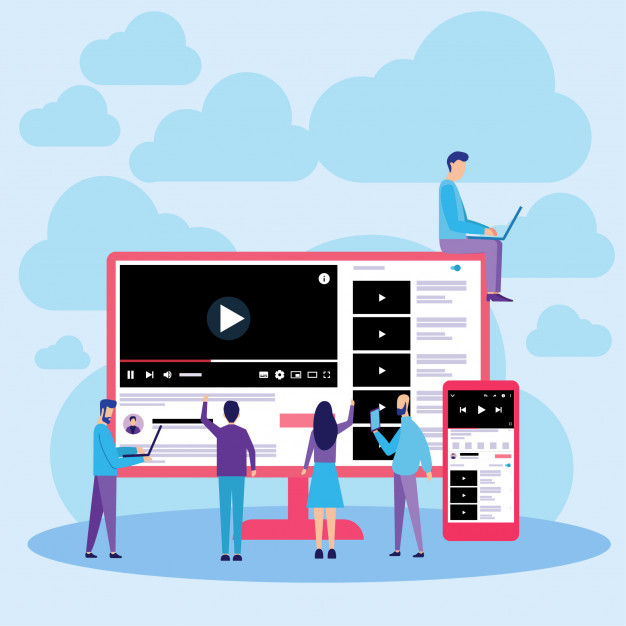 Explore Featured Blogs, Videos & News
We keep you updated with latest study abroad educational post every week!