Is it easy to get Canada PR visa from India?
Study Abroad Guidance 1.18K Views
#canada-university
#canada-universities
---
Canada is a land of opportunities and every year, hundreds and thousands of immigrants apply for the permanent residence visa to get access for residing, studying, or working in Canada freely. According to some recent studies, Canada is the most surveyed country in the world among immigrants.
The validity of Canada PR visa is five years, and during the tenure, a PR visa holder can enjoy innumerable benefits like free education, free health care facilities, old age pension, and entitlement to all Canadian rights except vote to right in Canada. Moreover, he/she can apply for Canadian citizenship after the three years of arrival in Canada with permanent residence status.
In today's day and age, the Canadian government is running numbers of immigration programs with liberal eligibility criteria and application process to ease the entry of the immigrants across the globe. And, by 2021, the government is aiming for more than 1 million new immigrants in Canada as permanent residents. It means this is the right time to apply for Canadian PR.
In general, there are five prime categories to get Canadian PR including:
· Express Entry Program
· Business Immigration
· Family Class Immigration
· Canadian Experience Class
· Provincial Nominee Program
Each category has its set of eligibility, requirements, application process, processing time, fees and more.
So, remember, if you qualify the eligibility criteria for any of the immigration program and follow the step-by-step process, then it is easy for you to get the permanent residence
The step-by-step process for Canada PR visa:
Step 1: Check your eligibility
Eligibility for Canada PR visa:
· An applicant must have an age of a minimum of 18 years
· He/she must score a minimum level of education including diplomas or certificates. In case, he/she has completed education outside Canada, then submission of Education Credential Assessment (ECA) is mandatory
· He/she must have an official experience certificate for at least one year in a full-time paid job field (number of years may vary according to the program)
· He/she must be proficient in reading, writing, speaking and understanding either English or French and for that, he/she needs to show a score of language proficiency test like IELTS, TEF and more with a minimum CLB level
· He/she must have enough funds to support him/her and his/her attendants in Canada after immigration.
Step 2: get ready with your documents:
List of required documents for PR visa:
· Bio pages of Passport or Travel Document
· Proof of Educational qualification like degrees, certificates, diplomas and for candidates completed study outside Canada, need to submit education Credentials Assessment (ECA) report
· Proof of previous work experience or job training
· Proof of funds in the form of Bank Statements and other liquid assets
· Job offer letter from Canada as per the requirement of the immigration program (if applicable)
· Language proficiency test in either English or French like IELTS, CELPIP, or TEF
· PCC (Police Clearance Certificate) either from home country or any other country where you have lived for a period exceeding six months
· Copy of Medical examination
· Adoption certificate (if applicable)
· Provincial or territorial Nomination certificate (if applicable)
· Marriage certificate (if married)
· Divorce certificate and legal separation agreement (if separated)
· Express Entry Profile number and Job seeker validation code issued at the time of Express Entry Profile submission
· Character certification
· Proof of civil status like the birth certificate
Step 3: Create an online profile
If you qualify the eligibility criteria of Express Entry program, then you need to submit an online application on IRCC portal; whereas, in case of Provincial Nominee Program (PNP), you need to directly submit Expression of Interest (EOI) to respective province.
Step 4: Get an Invitation to Apply (ITA)
There is a point-based system in Canada for the selection of profiles for Canadian PR. Age, education, work experience, language proficiency, adaptability are some of the selection factors in the point assessment grid. So, after the submission of applications, authorities evaluate them based on these factors and only higher-scoring candidates receive Invitation to Apply (ITA) for Canadian PR. If your profile is also one of them and receives an ITA, then you need to submit a completed application within the next 90 days.
Step 5: Wait for the confirmation for PR:
Once you have submitted the application for PR, then you don't need to do anything further. Immigration officers review the application and if they approve it, then get ready to fly off to Canada.
Why do you need support from countrywide visas for getting Canadian PR?
In short, yes Canada offers liberal policies, yet the immigration process is not an apple pie. It requires knowledge on different aspects like eligibility criteria, extremely detailed documentation, and many other technicalities.
And, it is possible that an individual who wants to immigrate is not aware of all immigration rules, latest updates, and newly launched programs, reasons of delays or rejection, eligibility criteria, selection factors and more; however, an immigrant consultant knows all. So, it becomes necessary for aspiring immigrants to hire a professional and experienced Immigration consultant firm for the smooth running of the application process.
VAC Global Education is one of the fastest-growing study abroad immigration consultancies with a large, devoted team of Immigration experts offer hassle-free and professional services to its clients. They help aspiring immigrants in filing their applications for various immigration programs.
---
Find this page useful? Spread the word!
---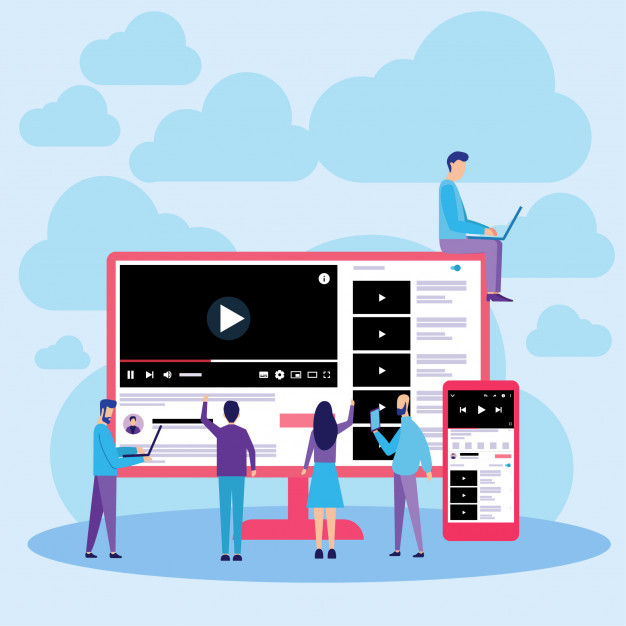 Explore Featured Blogs, Videos & News
We keep you updated with latest study abroad educational post every week!