NEW ZEALAND STUDY VISA REQUIREMENTS 2020
Study Abroad Guidance 2.77K Views
#study-in-new-zealand
---
NEW ZEALAND STUDY VISA REQUIREMENTS in 2020
There are various study visa requirements for New Zealand in 2020, that need to be fulfilled in order to take the study visa successfully.
New Zealand is one of the friendliest countries in the world and they support new talent.
Ther are always looking for skilled and talented hard-working people who can take their country forward. When applying for the study permit or visa for New Zealand always takes these steps or requirement into consideration.
DOCUMENTS REQUIRED For Your Study Visa For New Zealand in 2020 :
• All Past Educational Documents:
Relevancy is very important when applying for a study visa in New Zealand. Immigration is looking for people who are serious and careful about the choices you are making for your career.
Even if you want to make a different career choice you need to have validation for it. Immigration New Zealand give everyone a fair chance to represent their case that's the reason they conduct Immigration Interview for the student visa.
Having a relevant background of the study you want to pursue ahead is always an added advantage.
(10TH, 12TH, BACHELOR DEGREE or Masters )
• IELTS with Minimum Overall Band Score for Study in New Zealand
5.0 Bands in IELTS / PTE 42 with minimum Score in the range of 39-41 for Diploma 4 to 5
5.5 Bands in IELTS / PTE 49 with Minimum Score in the Range of 43-50 for Diploma level 5 to 6
6.0 / PTE with Minimum Score in the range of 51-57 for Bachelors Level 7
6.0 / PTE with Minimum Score in the range of 51-57 for Graduate Diploma Level 7
6.5 / PTE with Minimum Score in the range of 58 + For Post Graduate Diploma level 8 or Masters level 9
• Valid Passport ( It Must have a Validity of At least 6 Months at the time of the Application)
Offer Letter for Admission:
We arrange an Offer letter for you for a suitable course in Any New Zealand Institution depending upon your previous Qualifications and IELTS / PTE Score and your future aspiration.
FINANCIAL REQUIREMENT For Student Visa For New Zealand
You need at least Rs. 18 – Rs. 22 lacs funds for the NEW ZEALAND STUDY VISA and the funds should cover Tuition fees and living costs for the period of study, so the figure will be different on a case by case.
Type Of Funds (6 Months Old)
Saving Account
1. FDR
2. Education Loan
3. Post Office (MIS), PO (RD Account)
4. GPF of Parents – Only Withdrawable Part of GPF will be considered for Fee or Living Expenses payment.
5. PPF (Public Provident Fund)
6. LAP (Loan Against Property)
Sponsor For Student Visa for New Zealand in 2020
There can be multiple sponsors for you like:
Spouse,
Parents,
Siblings,
Grandparents
Parents-in-law (if Married)
Please make sure you provide relevant documents to establish the relationship between yourself and your sponsor. The New Zealand High Commission does not accept Voter ID, Ration Card, academic documents or driving licenses as evidence of the relationship. Documents that are acceptable for relationship proof are a copy of passport (bio-pages), Aadhar Card, birth certificate, etc
The Living Cost considered by the New Zealand High Commission for Student Visa is $15,000. NZD
HEALTH REQUIREMENTS for 2020
You must meet the health requirements. You have to need to take health examinations as part of the visa application process.
Generally, for Study Visa For New Zealand, you just need a chest X-ray.
The health assessment process takes a week or two to complete. To avoid delays, you can undertake your health examination prior to lodging your visa application. You can take medical Examination from the PANEL PHYSICIAN of New Zealand High Commission.
Proper VISA FILING 2020
Presently the Student Visa can be filed online or through Physical Paper Application. For Filing your visa, we need the following documents:-
• You have to make 2 DD's. The first DD will be for Embassy fee and the second DD will be for VFS Global Services PVT. LTD.
• All Educational Documents
• All Passport photocopies of all pages
• Medical (half or Full)
• All Financial Documents and Income tax returns for at least 1 year or more if possible
• Affidavit by self, Parents or all sponsor's
• Offer letter
• Statement of Purpose
• Photograph (PP Size) in JPEG format
• if married, marriage registration certificate and photographs, CD's, Marriage card in case of spouse visa accompanied
• Student email id and student mobile no.
More information for STUDY Study Visa For New Zealand 2020 Click here.
---
Find this page useful? Spread the word!
---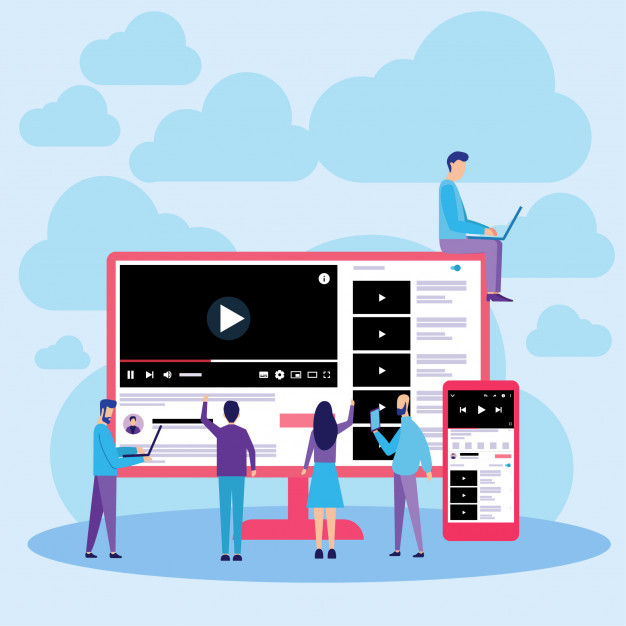 Explore Featured Blogs, Videos & News
We keep you updated with latest study abroad educational post every week!