IELTS Coaching
What is IELTS Exam?
Before you start your search for the best IELTS coaching nearby, it is important that you know about what IELTS is and how it is done.
IELTS full form is International English Language Testing System (IELTS), which is a worldwide acceptable English language proficiency test which serves two major purposes such as Global Migration or Permanent Residency (PR) and for study abroad or for Overseas Education.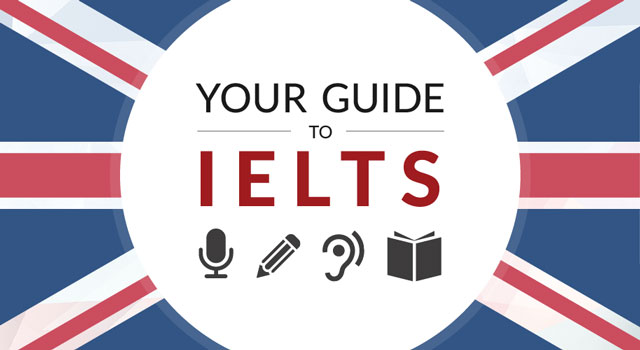 IELTS test is important to be attempted and specific bands are to be attained by non-native English speakers (who don't use English in their day to day lives), who look for a career abroad. IELTS test comprise of four modules that is Reading, Writing, Listening and Speaking :
IELTS is mainly based on academic and general training. IELTS is an English language proficiency test which is mandatory for you. You have to take IELTS general training if you are planning to migrate abroad or planning to apply for work permit and Academic is designed for you if you are aiming to pursue higher studies.
---
Type of IELTS
IELTS academics is basically for the candidates who are looking forward to seeking their education from abroad. Simply stated, it to study abroad in various countries like Australia, Canada, New Zealand and many more.
| | | |
| --- | --- | --- |
| Exam Type | Duration | Description |
| IELTS Speaking | 11-14 Minutes | Face-to-face interview without disruptions or distractions. Structured discussion on a familiar topic. |
| IELTS Reading | 60 Minutes | 3 long texts taken from books, journals, magazines, and newspapers. Selected for a non-specialist audience. |
| IELTS Writing | 60 Minutes | Describe a table, graph, chart or diagram (150 words) Short Essay (250 words). Formal style. |
| IELTS Listening | 30 Minutes | 4 sections, each with 10 questions. The first two deal with everyday social contexts. Section 3 & 4 deal with educational and training contexts. |
IELTS general is an exam taken up by candidates globally who want permanent residency abroad, they need to take a comprehensive IELTS general training from the best IELTS coaching center providing the best IELTS preparation globally.
Exam Type
Duration
Description
IELTS Speaking
11-14 Minutes
Face-to-face interview without disruptions or distractions. Structured discussion on a familiar topic.
IELTS Reading
60 Minutes
5-6 texts taken from notices, company handbooks, official documents, books and newspapers.
IELTS Writing
60 Minutes

letter writing (150 words)
Essay (250 words).

IELTS Listening
30 Minutes
4 sections, each with 10 questions. The first two deal with everyday social contexts. Section 3 & 4 deal with educational and training contexts.
IELTS India
In India, IELTS exam is conducted by two organizations, IDP and British Council. These organizations are responsible for conducting and reporting the test. IELTS Exam is designed by Cambridge University. Reading, Writing and Listening are conducted on a single day (main date) and IELTS Speaking test is a one on one exam which is conducted on a separate day and date
How To Get The Desired Band Score In IELTS?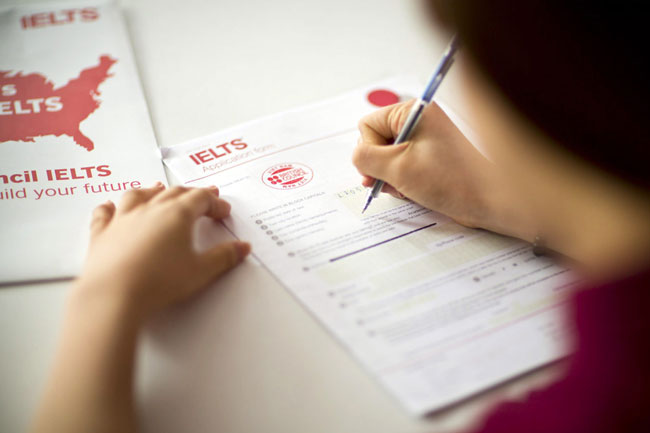 Identification of the right IELTS Exam

All your IELTS preparation begins with knowing the various international English exams available globally and identifying which exam type (Academic or General) is the most suitable one for you.

Knowing your exam well

Next, You should know the exact format of the English exam which are planning to take up. You should do comprehensive research after going through the study materials and course structure of the IELTS. Choose the exam type which you feel more comfortable. For example, if you as a candidate decide to take up IELTS ( Academic or General ) exam then you should know the various modules and the different tasks that you need to attempt as the test taker.

Assess yourself

First, you need to identify your present level of English and how much you need to enhance in order to achieve your desired band scores. We at VAC Global Education provide free assessment test for the test takers to evaluate their current international English level and how they can climb the ladder towards their desired band scores.

Selecting the best training institute

The next and the final step is to pick the best IELTS coaching and preparation center nearby you and to come under the guidance of British Council certified IELTS trainers at our center ( VAC Global Education ). Who will guide you in the right direction and make you reach to your desired band scores in lesser time? We will also help you to book the IELTS exam dates and provide you the tips and tricks to score high in IELTS exam because we concerned about your desired score.
---
Why VAC GLOBAL EDUCATION for IELTS Coaching ?
VAC Global Education has mastered the art of IELTS training over a period of time. Training hundreds of aspirants every month is one aspect whereas, training and monitoring student's performance on daily basis and learning new and creative ways to make sure that they are following the right and the latest guidelines to sit for the IELTS test.
Benefits of taking IELTS coaching with VAC Global Education:
Free Demo And Assessment Sessions

In order to know your problematic areas and also develop a comfort level between you and the Trainers

Customized IELTS Study Material

After knowing your level, the IELTS trainers here decide the course structure and strategies to help you overcome your weaker sections.

IELTS Mock Series

We at VAC Global Education make sure that we conduct ample full-fledged mock tests in order to determine the real progress of our test takers.

Small Batches

We make sure the batches are small enough to maintain the quality IELTS training and every student gets personal attention from our trainers.

Doubt Clearing Sessions

Before we go ahead and book your IELTS exams we conduct doubt clearing sessions every week which are a one-to-one interaction session with the respective British Council and IDP certified IELTS trainers just to make sure you are left with no question marks or doubts as far your IELTS preparation is concerned.

Free IELTS Exam Dates Booking Assistance

We provide hassle free IELTS booking assistance as soon as you are confident for your IELTS exams.

Batches Available

We have both weekdays as well as and weekends batches available for IELTS training.

Flexible Timings

Our coaching classes for IELTS start as early as 7 AM and goes on till 8 PM in the evening specifically designed for working professionals and students.
---
IELTS login / Registration / Results
Login

Once you are prepared for the exam, we will help you to book the exam. Each student is required to make a login ID and Password based account on either IDP or British Council website for their exam registration (we will help you to book the exam).

IDP IELTS | British Council IELTS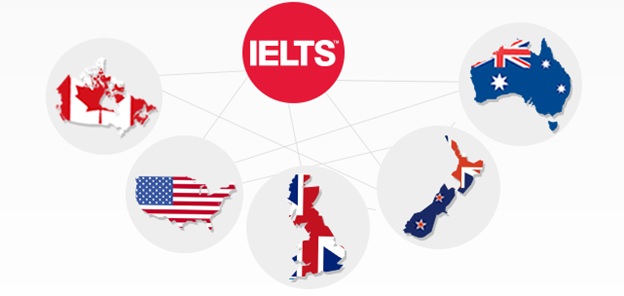 Registration

A document required to book the exam is a passport. That is the only identification IDP and British Council Accept.
**Once the registration is done, IDP and British Council both send you the latest book to prepare for the exam.**

IELTS Results

IELTS Test Report Form (TRF) is out after 13 days from the Exam Date. You can check IELTS Result on the same login portal which you used to book the exam.

IELTS Test Centers

Both IDP and British Council have test centers in Delhi NCR Region, like Noida, South Delhi, West Delhi, and Gurugram.

IELTS Exam FEES

Both IDP and British Council charge INR 12,650.
---
IELTS FAQ
Listening
Q. Can I use a pencil for writing answers in IELTS Exam ?
A. YES. Test takers can write all their answers using a pencil.
Q. Do I need to write directly on the answer sheet in IELTS Exam?
A. No. Test takers will be given an extra 10 minutes to transfer your answers to the answer sheet.
Q. Can the audio be paused in between during IELTS Exam?
A. Not at all. The audio is played from main servers and hence test takers do not hold any control on that.
Q. What is the best to strategy for IELTS listening?
A. The best possible way to be able to answer all the questions successfully is to listen to the audio very carefully. Make sure to underline the keywords on the question paper before the audio starts.
Q. What if my hand writing is not easy to understand?
A. If your handwriting is not clear enough to be read then all your answers must be written in BLOCK letters.
Reading
Q. Will I have time to transfer my answers to the answer sheet?
A. No. You should write your answer directly as there will be no extra time provided.
Q. How many total questions are there in IELTS Exam?
A. There are a total of 40 questions. 1 point for each correct answer.
Q. Is there any negative marking?
A. No. IELTS do not give any negative marks. You either get 0 for incorrect answer or 1 for correct answer.
Q. Is it possible to write the TRUE FALSE NOT GIVEN as T F NG?
A. Yes. It is absolutely possible to write short forms for True, False, Yes, No, Not Given questions.
Q. How are reading scores calculated?
A. You will get one mark for each correct answer and there are 40 questions in total.
Speaking
Q. Do I need to talk for complete 2 minutes in part 2?
A. No, the most ideal way is to get over with your answer between 1.5-2 minutes to show your fluency and ability to talk and greater length.
Q. How many parts are there in IELTS speaking?
A. There are 3 parts in IELTS speaking. The interview, follow up and a discussion.
Q. Can I choose the topic for my IELTS speaking?
A. No, you will get a cue card by your examiner to speak for.
Q. Does it matter if I have an accent when I talk?
A. No, as long as the examiner is able to understand what you speak.
Q. Should I correct my mistake while giving my IELTS speaking test?
A. Yes, you can correct your mistake, it would not affect your fluency.
Writing
Q. What will happen if my essay is below 250 words in IELTS Writing?
A. You will get a penalty from the IELTS examiner and it will affect your IELTS writing bands.
Q. Should I write the essay title on my sheet in IELTS Writing?
A. The examiner will already have the essay title, so there is no need not to repeat it on your answer sheet.
Q. How many paragraphs should I have in IELTS Writing?
A. You can get 4 or 5 paragraph depending upon your question but your answer should have a proper introduction and conclusion.
Q. Is spellings important in IELTS ?
A. Yes, spellings are a very important part of your vocabulary that will be seen by the IELTS examiner.
Q. How long do the IELTS writing task 1 and 2 needs to be?
A. The IELTS writing task 1 should be minimum of 150 words whereas, IELTS writing task 2 should be minimum of 250 words.
To quench your thirst for the following questions. To learn more and achieve higher bands, Contact US Today !!
IELTS Coaching in Noida Address: MC Complex, Basement, Naya Bans, Naya Bans Village, Sector 15, Noida, Uttar Pradesh 201301
IELTS Coaching in Delhi Address: 6/11, Ground Floor, Block 6, East Patel Nagar Near Patel Nagar Metro Station, New Delhi, West, Delhi 110008