Free IELTS online practice tests
Enhance IELTS bands with ultimate IELTS Online Mock Test. Practice online IELTS tests, that are to lend a multi-facet preparation plan that helps you to be 'au fait' with the pattern of real-time IELTS test. Designed after much of conviction, these preparations tests endow you with an opportunity to become familiar with the nitty-gritty of the IELTS exam.
It is updated every month with recently asked questions from various IELTS centers across the world.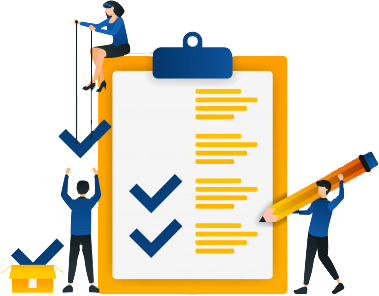 How it works?

Step 1
Choose Your Topic : Choose your writing/speaking tasks from our IELTS Test series Library

Step 2
Submit Your speaking task : Upload your essay/audio file directly from the test page.

Step 3
Receive Your Score : Get detailed feedback and an estimate band score via email in 48 hours.
---
Take IELTS mock test NOW!
IELTS exams and IELTS answers submitted by IELTS teachers and IELTS students, who have taken the test before. Your listening and reading task shall be evaluted AI based, while writing and speaking tasks will be marked by our british council certified examiners with years of experience with IELTS tests.
Find these practice test useful? Spread the word!
---
---
---
IELTS Coaching in East Delhi
Laxmi nagar has been a hub for IELTS Coaching in East Delhi, Our Student Have Done Exceptionally Well in 2019 now we are focus for 2020.
Read more