Visa Requirement and Process
What are the requirements to study in New Zealand?
Now that you know why you should study, work, and settle in New Zealand, the question that arises then is HOW?
At VAC, we help you with every single one of those steps to ensure you have a seamless experience of enrolling and studying abroad.
So here is a culmination of everything you require to apply to study in New Zealand.
The New Zealand Student Visa
With the Visa for studying in New Zealand, one can :
- Enroll in eligible course of study in New Zealand
- Apply in or outside New Zealand online
- Stay in New Zealand for upto 3 years after post graduation, beginning at enrollment
- Stay in New Zealand for up to 1 year (Auckland) or up to 2 years (other cities) after graduation.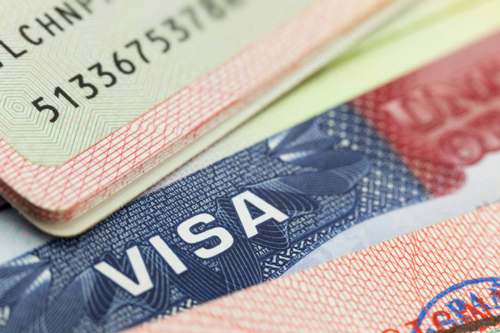 What you require to study in New Zealand?
Student visa main form

This is the basic form required for every Visa application

Academic documents

Aspiring student's academic documents ever since Class 10 CBSE or equivalent

The IELTS score

An aspirant needs to clear the IELTS (International English Language Testing System) exam to study in New Zealand. For Undergraduate programs, the aspirant needs a score of at least 6 bands overall, with at least 5.5 in each category. For Post graduate programs, the aspirant needs a score of at least 6.5 bands overall, with at least 6 in each category.

Here at VAC Global Education, we provide you with an excellent training program for IELTS.

Extracurricular activities form

The account of the aspirant's non academic achievements and records.

Work experience

Work experience of the aspirant, if any or if applicable

University's requirements

The Student should meet the particular university's requirements, the one they aspire to apply for.

Financial documents

These are required by the New Zealand Government to grant an aspirant a student visa, wherein they must provide documented proof of their financial prospects, with a minimum amount required to be shown, depending on the tuition fee of the university, the program and the cost of living in the city of the University.

ITR

A detailed history of the Income Tax return filed by the aspirant's parents needs to be provided

Overseas student health cover (OSHC)

The OSHC is a health insurance that is required for any student to be enrolled in a New Zealand University.

The Statement of Purpose-SOP

The Statement of Purpose-SOP is an official declaration of the purpose for applying for an New Zealand Visa

Family details form

The declaration of the details of the aspirant's immediate family, including if any of those living in New Zealand

Extended family details form

The declaration of the details of the aspirant's extended family (spouse's family, cousins, close relatives etc.), especially important if anyone is living in New Zealand

Travel history form

The account of the Aspirant's history of travel – especially international travel

E-medical certificate

The certificate of fitness provided by a recognized source

Confirmation of enrolment

This is basically the fee receipt or the admission letter by an New Zealand University.
---
Why Choose VAC Global Education?
Check out our new video on "How to Crack Student VISA Interview"!
One stop channel for all your study abroad enquiries! With 5000 + registered students, we has become one of the most preferred education platforms across India.
Use hashtag #AskVAC, to ask your questions on youtube!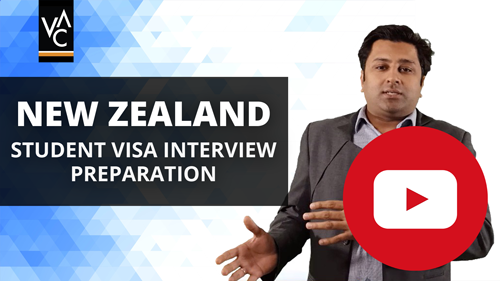 VAC Global Education is one of the top study abroad consultancies in Delhi NCR. Over the years we have been continuously striving forward in our field, providing the best counseling and assistance in foreign education for Indian students. May it be Australia, Canada or New Zealand, VAC Global Education is here for all your foreign education needs.
Every year thousands of Indian students dream of the best education and lifestyle for themselves. New Zealand is a country that can give you the same. With a strong economy, good career prospects, great standards of education and the cultural and scenic beauty the country is, we would not be surprised if New Zealand is your dream Destination to study.
You wish to study in New Zealand after 12th? Or maybe after graduation or post graduation? No problem. This is where the folks at VAC Global Education step in. We provide you with specific counseling based on your eligibility, interests and career choices. We provide IELTS and PTE coaching to you to ensure that you are qualified for admission in your university of choice. Then we also help you find the best course in the best University for you. We also provide VISA assistance and once you do reach New Zealand, we also help you settle down with our counselors who help you get stuff like accommodation without any hassle.
Our Process is simple and streamlined, you can read more about us here.